Marcos Viñals Bassols
Scenographer / Art Director
marcos@bassols.art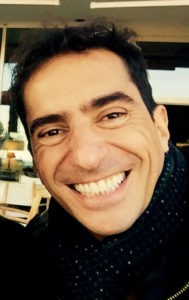 Marcos Viñals Bassols studied scenography at the Visual Arts School La Cambre in Brussels, Belgium, and graduated with a Master of Fine Arts degree in 1994.
Over the past 25 years he has been creating scenic and exhibition designs in Europe and abroad. In 1998, he was awarded the Belgian Theatre Award for Best Scenographer. His unique vision led to four additional nominations for this award.
Marcos expresses his visual poetry and meaningful vision by crafting stunning scenic environments for large-scale shows, events, exhibitions, and experiences.
As a scenic designer, he has collaborated closely with renowned stage directors such as Franco Dragone, the celebrated creative director of Cirque du Soleil, and Franz Marijnen, a renowned theater director, on numerous productions worldwide.
As a scenographer and art director, Marcos has conceived, designed, and directed world-class shows and events in various countries across Europe, Asia, and the Middle East, amassing extensive experience in storytelling and stage direction.
Since 1999, Marcos has also created exhibition designs for a wide array of touring and permanent exhibitions and museums throughout Europe.
The fusion of these two distinct practices – show design and stage direction on one hand, and exhibition and museum design on the other – has positioned him as a leading expert in crafting immersive and interactive experiences.
Master of Fine Arts degree in Scenography at the Superior National School of Visual Arts of La Cambre, Brussels, 1989-1994
Studies of interior architecture at Institut Saint-Luc, Brussels, 1988-1989
Scenic design for theatre, workshop directed by Josef Svoboda, 1998
Scenic design for opera, workshop directed by Willy Decker, 2000
Since 1994 : Scenographer & Art Director for theater, shows, events, opening ceremonies, entertainment, musicals, dance & concerts.
Since 1999 : Exhibition Designer & Concept Designer for exhibitions & museums.
Since 2009 : Art installations creator, concept design, design development, and production of art installations
Since 2014 : Stage Director for shows, opening ceremonies and exhibitions, including script writing and storytelling
Spanish °°°°°
French °°°°°
English °°°°°
Dutch °°°°
Catalan °°°°
Italian °°
Photoshop °°°°°
VectorWorks °°°°°
Sketchup °°°°°
Vray for Sketchup °°°°
Mac iWork suite °°°°°